Hi, I'm a full-stack developer.
Martin Křivda
Digital craftsman ( Developer / Data engineer / Photographer )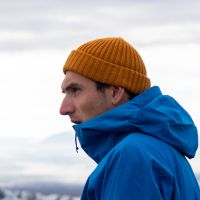 Work
2016 - present | ISS Europe spol. s r.o.
I have already established external cooperation with ISS Europe s.r.o. during my studies at the University. I helped with the development and management of ECM software products for large and medium-sized companies.
Company website
Personal projects
2020 - present | Electronic training log
The idea of an electronic training diary for orienteering came from the head coach of the junior national orienteering team, Pavel Kosárek, in the autumn of 2019. As part of my master's thesis, I came up with the whole concept and at the end of 2020 the app was launched to the world. I am still working on the development.
Education
Skills
JavaScript
NodeJS
PHP
T-SQL
MariaDB
SQL Server
REST API
Sequelize
Git
UML
Jira
HTML
XML
React
Laravel
MS Project
BPMN
PowerBI
Adobe Illustrator
Adobe XD
Adobe Photoshop
I ♥
Orienteering 🌲🏃💨 / Cross-country skiing ⛷
Multimedia 📷🎥🎨
Travelling, mountains, nature 🌍🏔